Welcome to Sayre High School!
Our Vision
William L. Sayre High School provides a safe, nurturing, and supportive learning community, which allows all students to explore their passions and academic interests in order to obtain the skills and knowledge to become lifelong learners and find personal fulfillment and positively impact their communities and the world.
Our Mission
Fueled by the core values of faith, family, integrity/honesty, perseverance, and respect, William L. Sayre High School is committed to preparing all students to become lifelong learners, active citizens and key members of a 21st century, global economy. Through a standards-based curriculum and active partnerships with the community, Sayre will provide a platform to ensure that all students develop the necessary skills to successfully advocate for themselves in order to be successful in their academic and life choices after graduation.

click above to access School Improvement Plan for 2023-2024
Do You Need To Meet With Someone…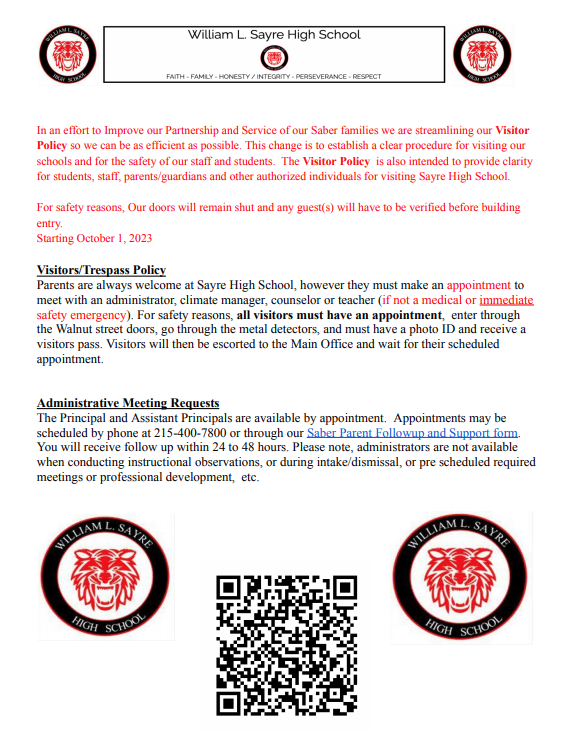 ---
---
Click the link below to download required Medical Forms:
---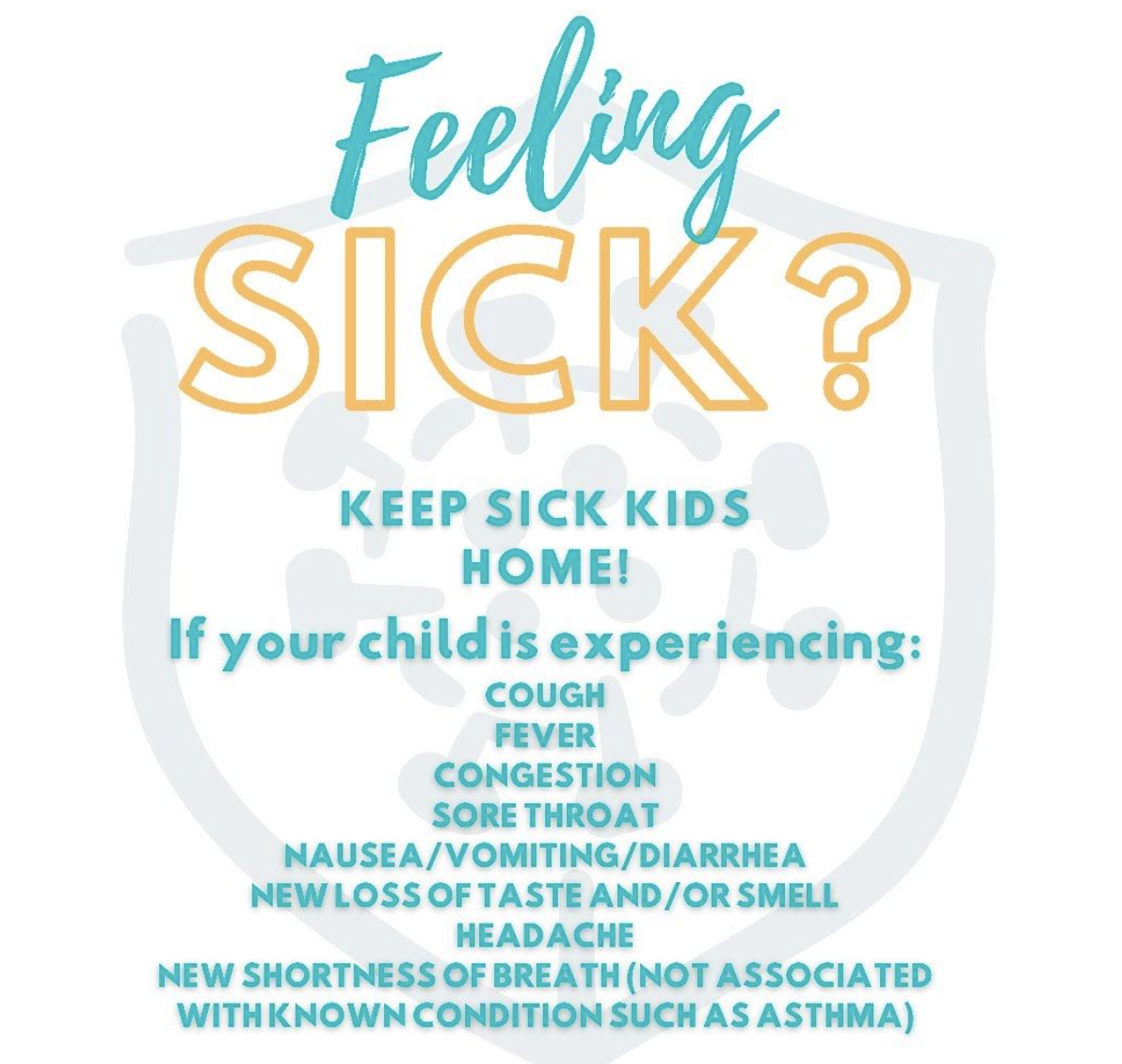 Personal Illness
All individuals who are sick are expected to stay home, and any student, staff member, or approved visitor who becomes sick while in a District building will be sent home immediately.
Please remember to provide an excused absences notes for illness. You can fill one out HERE.
Attendance Expectations can be found HERE
---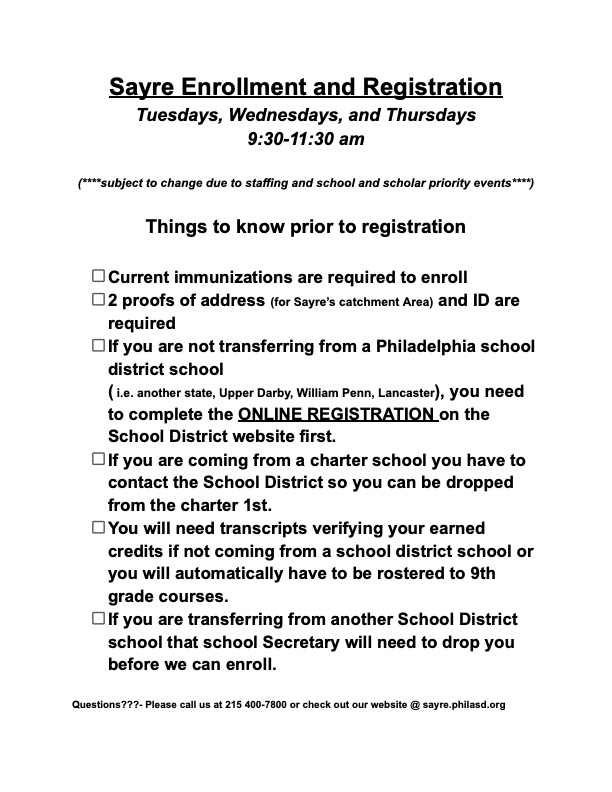 ---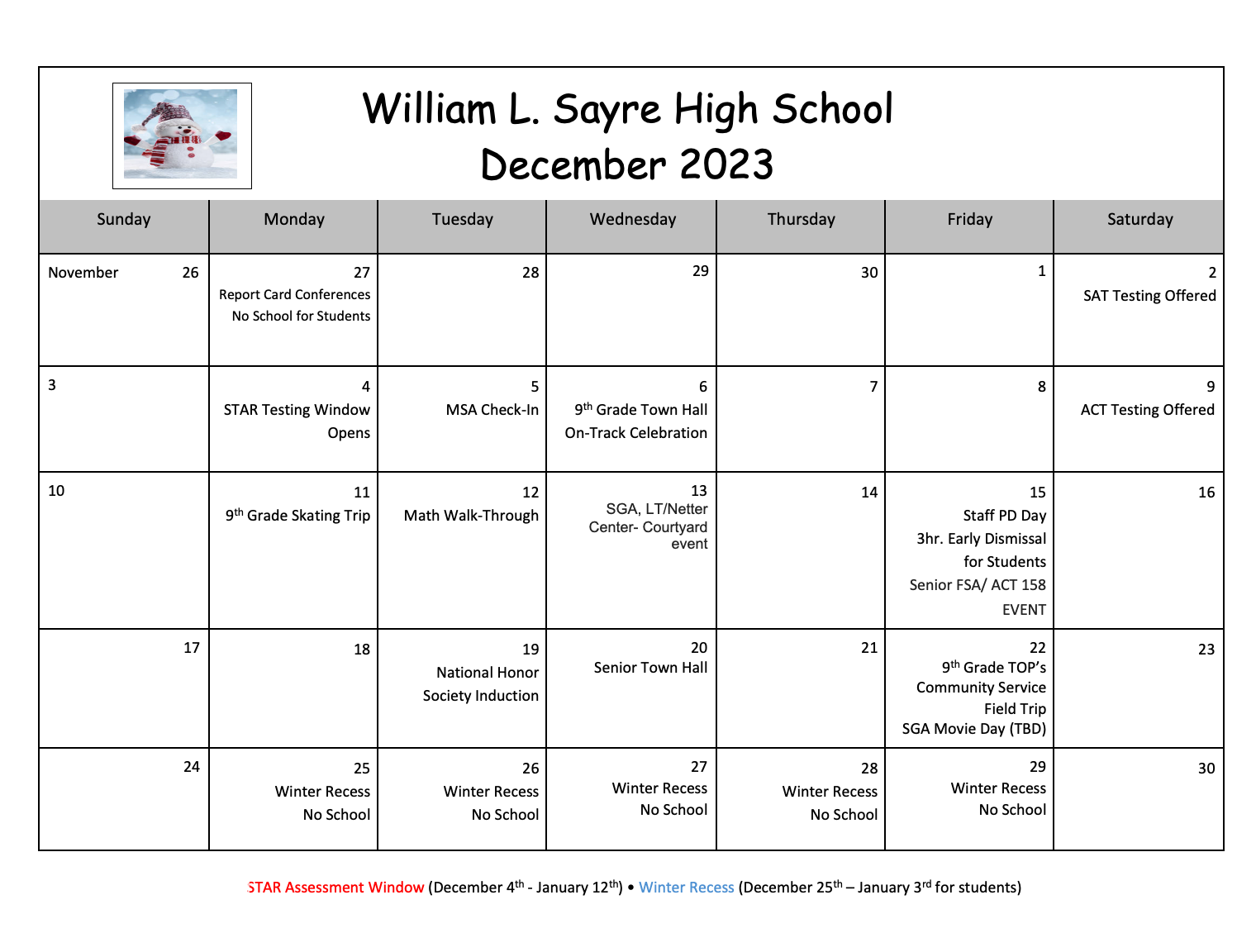 ---